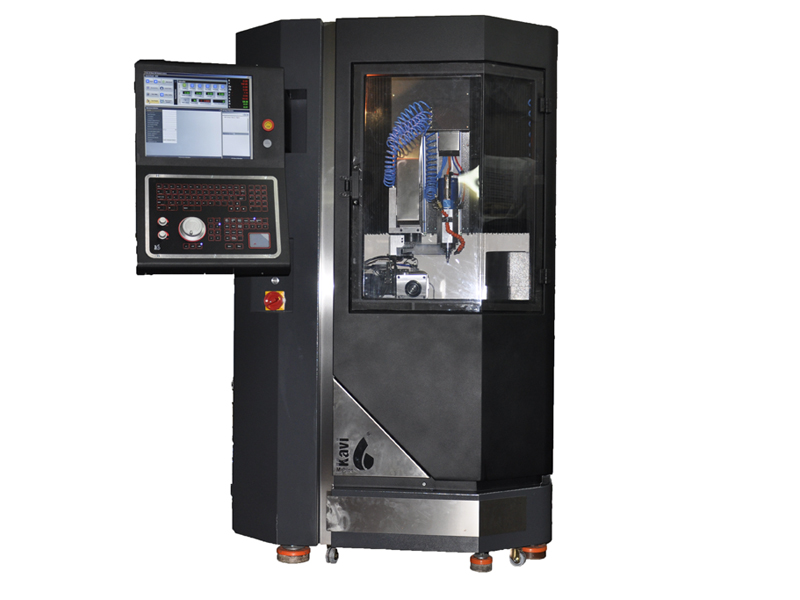 Features
It is suitable for creating motifs, patterns, drawings ( paths ) and pencil milling. It is capable of performing 4-axis interpolation. Through the licensed HİCAD/CAM software, you can create a model on an external computer and load the resulting CAM into the machine and start processing. Thanks to the propeller processing capability on the C axis, you can start processing any of your designs in no time. At the time of processing, the machine automatically retrieves the necessary tool out of the magazine and goes on processing. There are 6 tools in the magazine. This machine can process smooth or curved bracelets and rings.

- Mitsubishi Ac Servo Motors

- 16 Axis Optical Control Card

- Licensed Hicad ground preparation software

- Error checking through reporting the movements of the user in real time.
- Smooth or curved bracelets and rings

Main Motor: 1.5 KW 60 000 r / min. Air and water-cooled automatic tool change.
Milling Motor ( C axis ): 0.2 KW 12 000 r / min. Manual tool change.
Tool magazine: 6 sets capacity

Control System: Windows 7-based Intel 4-core processor technology, HITECH controlled 16 Axis Control Card

Software: Hitech CNC control software, HICAD model design and CAM software

Optional Features: Ring or bracelet module